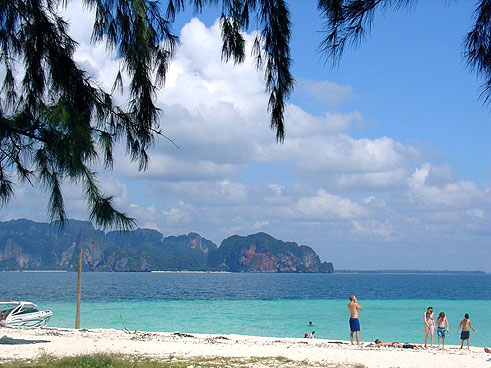 Tall limestone outcrops, called karsts feature prominently, particularly out to sea where they make dramatic islands, notably Kho Poda. Very fine sands and abundant corals distinguish the islands and coasts of Krabi.

During November to May, if. you had only one day to spend for visiting Krabi Bay, the only convenient way to do it is by speed boat as it takes 3h30 to reach Krabi from Phuket by car.
Our following program offers the opportunity to enter a narrow passage leading to a lagoon with mangrove surrounded by the sings of the birds. Here, you have the same excitement that you feel discovering Phang Nga Bay by canoe. And this, on board of a speedboat!

The afternoon includes a stop at Phra Nang Beach well known as being the most curious beach in Asia seeing her rocks formation sweating spectacular stalactites over the beach and the swimmers' heads! The climbers here enjoy their time. Phra Nang Beach is reachable only by boat as she is separated from the mainland by a mountain chain. The lunch is hold at Phra Nang Inn famous for his food and his restaurant entirely built in natural material.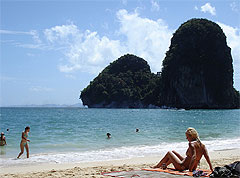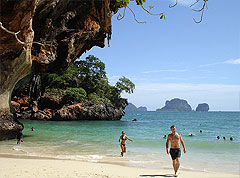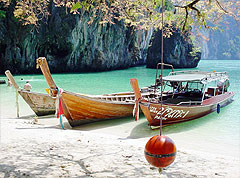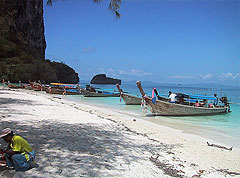 Hotel transfers
guide, Speedboat trip and visit fees
On board: soft drinks, mineral water, ice and fresh fruits,
Lunch: meal, soft drinks, coffee and tea, (vegetarian menu available at no extra charge)
Full snorkeling equipment
lifejacket, fin, mask and snorkel