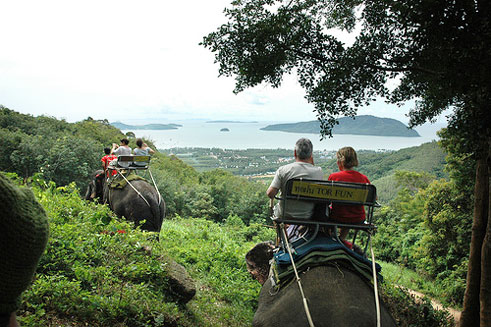 **ELEPHANT TREKKING (45 MINUTES)**
Trek on the back of the elephant through the river & dense tropical jungle up to the mountain view point to see amazing panoramic views of Phuket and the surrounding islands, an exciting, enjoyable & unforgettable experience.

**ELEPHANT SHOW**
See "Island Safari" amazing elephant show you can even try our special baby elephant massage! Also meet & feed the elephants, a great photo opportunity.