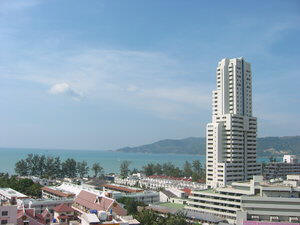 Phuket & Thailand Hotels
Hotels in Phuket, Thailand
Phuket is undoubtedly Asia?s most popular beach destination. A haven beloved for its spectacular tropical landscapes, kaleidoscopic sunsets and warm sea, the island of fun offers unlimited hospitality and unbeatable accommodations in addition to silky soft sand.
Phuket hotels and resorts reservation guide - the definitive guide to Phuket accommodation. The Phuket hotels and resorts guide provides a brief summary, customer ratings and reviews for hotels or resorts.
For a quick summary see the list of hotels and resorts in Phuket. For detailed hotel information or to reserve a hotel or resort in Phuket.
HOT DEAL!!! HOTEL OF THE MONTH
The Amari Coral Beach


Patong Beach, Phuket

The Amari Coral Beach hotel situated on Phuket Island's west coast offers first-class accommodation as well as outstanding facilities, catering to both the business sector and holiday maker.

Close to popular beaches and within easy reach of most of the island, the Amari Coral Beach hotel makes a good choice for the discerning visitor.