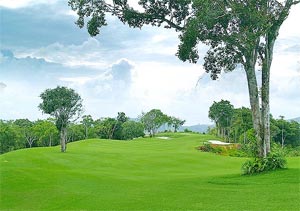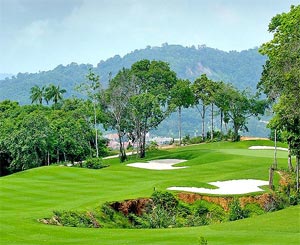 Also it takes you on a landforms-natural ride through the breathtaking hills over unique gorges and panoramic views to ensure players will be delight by a variety of shots and the environmentally stunning natures in this golf course.

In The Red Mountain Golf Course, players will challenge water, wind, rocks, old mine and tropical forests, demanding to play golf uphill and downhill, long and short on Bermuda Hybrid grasses. With an amazing incorporated and wee established course, Red Mountain Golf Course takes Phuket golfing to a professional era. An exciting variety of landforms represents itself with a memorable tour, unique experience and undoubtedly an exceptional golf course in Phuket - Thailand.
The Red Mountain Golf Course Phuket - Thailand is a top-class par 72 covering approximately 7,200 yards, offering a fantastic moment to golfers at all levels. If you are looking for a goof golf vacation and holiday, this course is it all.
• Designed by Jon Morrow
• Opened May 2007
• 18 holes 72 par
• Under 7,000 yards in total