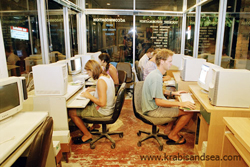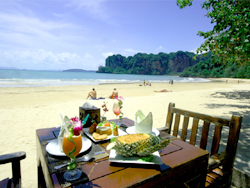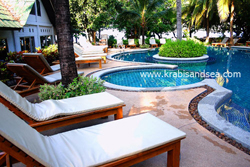 Also, foods are available in delicious typical Thai, Chinese and Western cuisine and relaxing with traditional Thai massage with our best friendly and polite service.

Visit a place where you are close to nature with sandy beaches, crystal clear waters and an amazing underwater world. A stay in such fantastic natural surroundings is a wonderful experience which you will never forget.

Who would ever think a bright and beautiful world in lovely atmosphere amidst trees, cliffs, rocks and waves, would lie in Railay beach.

Come and stay at Sand Sea Resort and you will find this wonderful world, always bright and beautiful. You will always be welcome at Sand Sea.